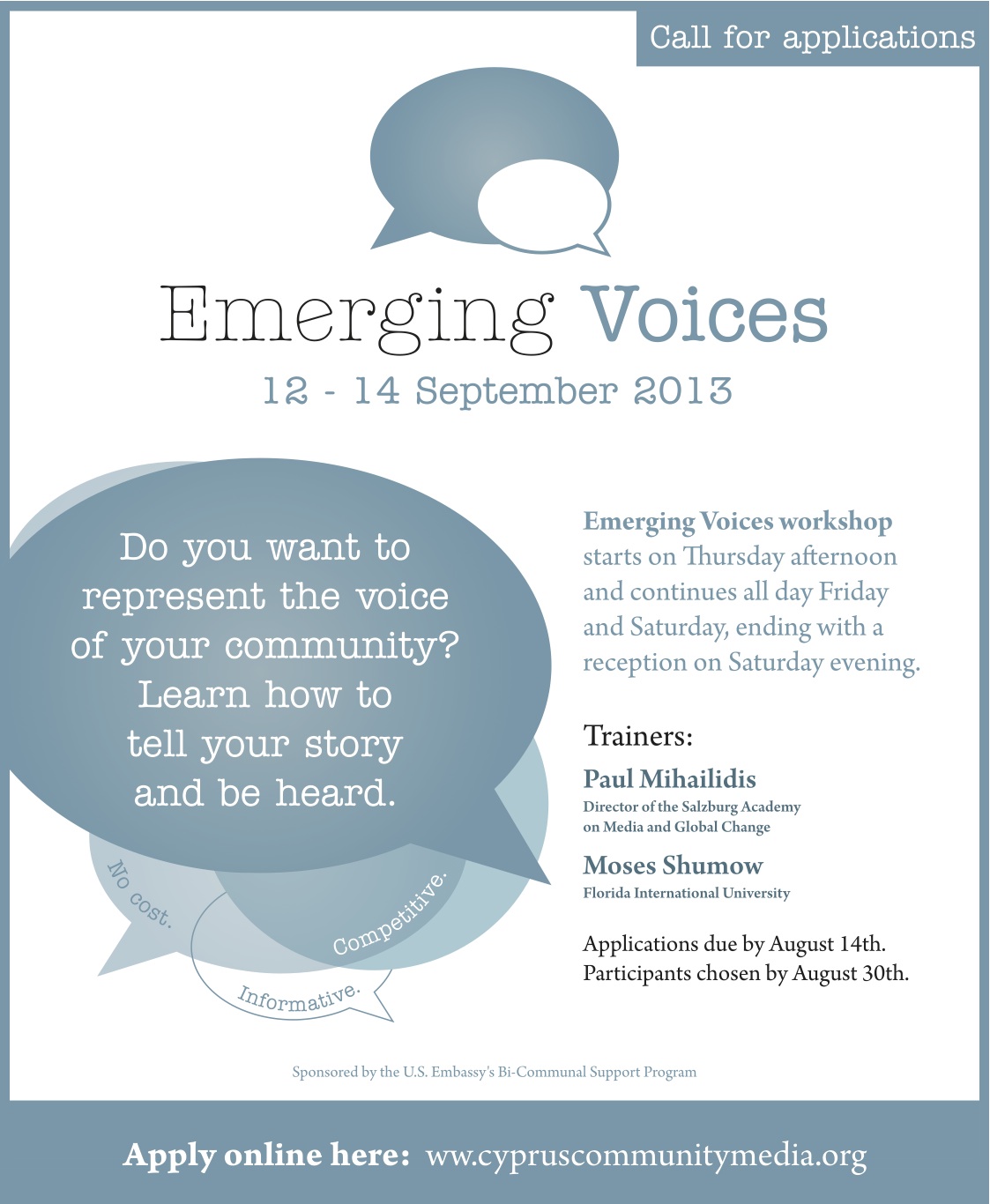 Extended Deadline: 30th August! Only a few places left!
Do you want to represent the voice of your community? Learn how to tell your story and be heard!
Join us for an exciting 2.5 day Media Literacy and Community Engagement workshop from 12-14 September 2013. Two international trainers, Paul Mihailidis, Director of the Salzburg Academy on Media and Global Change, and Moses Shumow, Florida International University, will be leading the workshop.
Organized by the Cyprus Community Media Center and sponsored by the US Embassy's Bi-Communal Support Program, the Emerging Voices Workshop Team is now announcing a call for applicants to participate. Only limited places left. Apply by August 30th.
Download the Application Form here.
Download the Program here.