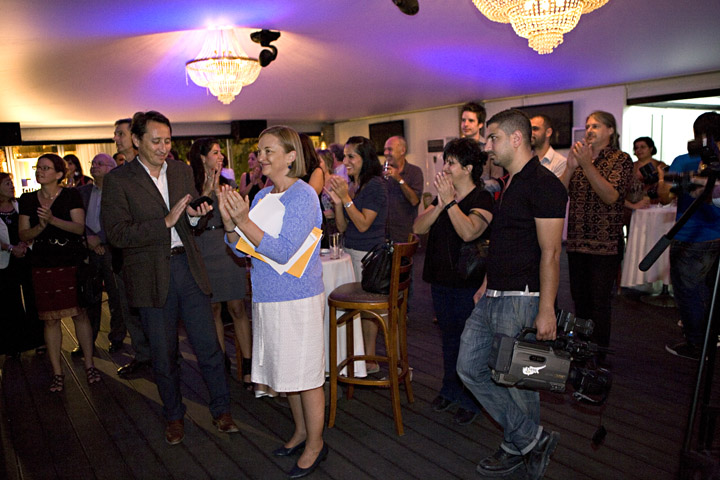 CCMC "Media Mix" event 2010
Lisa Buttenheim, Special Representative of the Secretary-General in Cyprus addressed the Cyprus Community Media Centre's (CCMC) 'Media Mix 2010' event on 29 September 2010, saying it was "wonderful to see community media utilised as a mechanism for building bridges between the communities and their media outlets".
Watch a slideshow of images from the night here!
The event, which was well attended by both Greek Cypriot and Turkish Cypriot media, as well as civil society representatives from a number of organisations and community groups, took place in the heart of Nicosia's buffer zone. "A society where the media and civil society can work together is a society where many voices are heard," said Ms Buttenheim. "I'm hopeful that this event will produce even more synergies". On display were also the video productions produced over the past year by the CCMC as well as the premiere of its high-energy showreel, showcasing the work of the centre in creating productions and offering training workshops and dedicated support for local non-governmental organisations. "We believe CCMC is in a position to facilitate dialogue on a variety of issues which concern both communities", said İlke Dağlı, member of the CCMC management committee, who also spoke on the night. "We honour and recognise all efforts and relationships created so far among journalists from both sides of the divide and we want to offer more platforms for these connections. Consider CCMC your access point." The event was also an opportunity for journalists and civil society organisations to meet connect and explore the potential of community-based media.