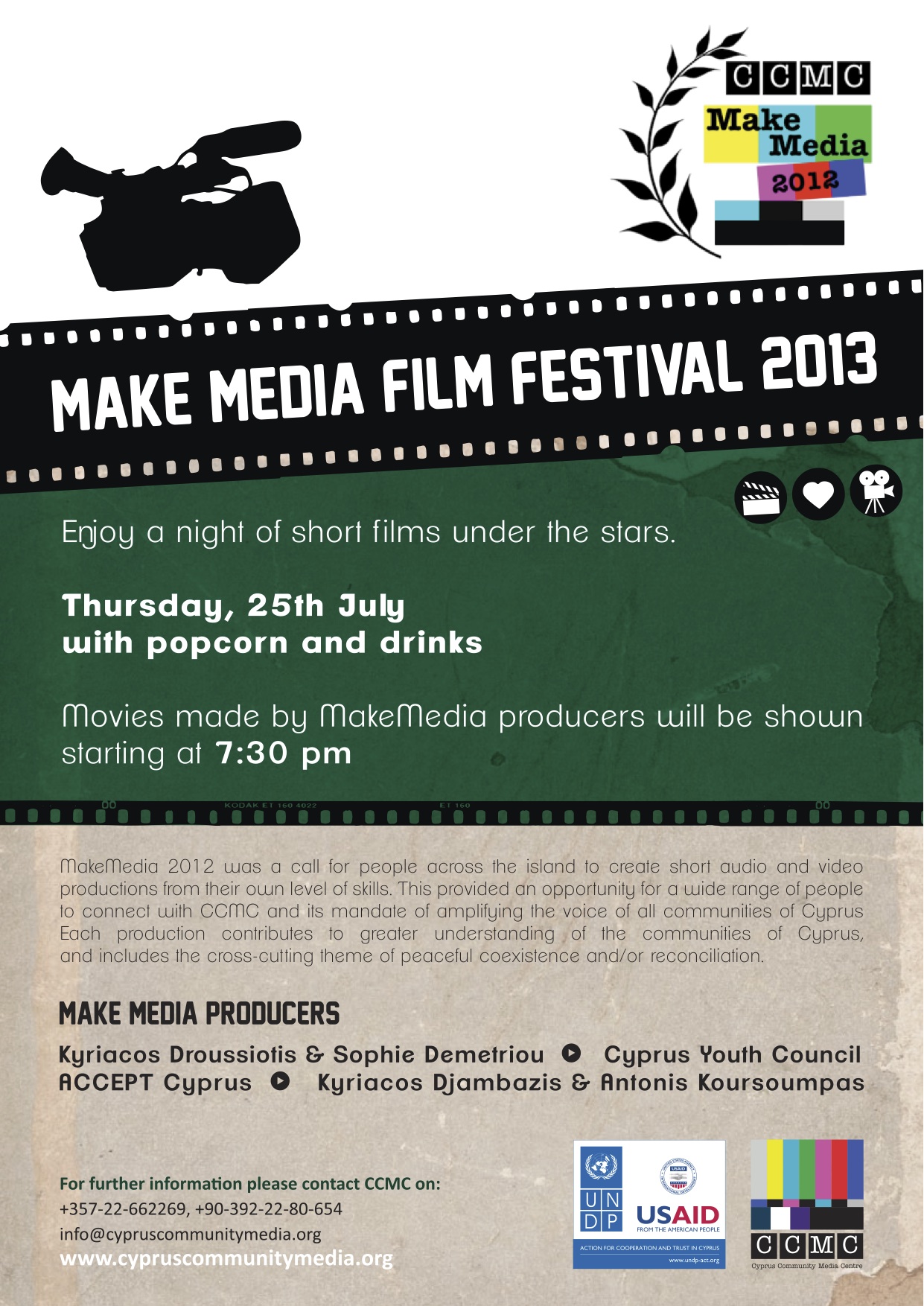 Enjoy a film under the stars on Thursday 25th July, with popcorn and drinks! The movies made by MakeMedia producers will be shown starting at 19:30.
MakeMedia 2012 was a call for people across the island to create short audio and video productions from their own level of skills. This provided an opportunity for a wide range of people to connect with CCMC and its mandate of amplifying the voice of all communities of Cyprus. Each production contributes to greater understanding of the communities of Cyprus, and includes the cross-cutting theme of peaceful coexistence and/or reconciliation.
So come to support the films and the media makers :)
"Bridge" - Made By Kyriacos Droussiotis & Sophie Demetriou. A documentary on how Social Media has been used and can be used to create a communication bridge across the divide.
"Structured Dialogue" - Made by the Cyprus Youth Council. Informational animation video aimed at all youth in Cyprus about how structured dialogue works and how they can be involved on a European level.
"One Love" - Made by ACCEPT Cyprus. PSA's about acceptance of the LGBT community and the affects bullying, parents' attitudes, etc. have on LGBT individuals.
"Lifelong lessons in Cyprus" & "We talk Greek" - Made by Kyriacos Djambazis and film maker Antonis Koursoumpas. Two mini-documentaries about of Turkish Cypriots who are learning Greek.