Duration: September 2012- May 2014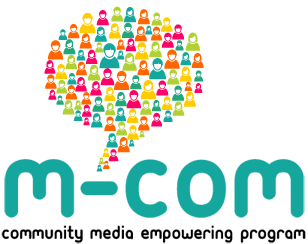 Location: Europe-wide
Aims of the Programme:
To develop educational approaches in a community-driven context and empower workers and volunteers in benevolent and Civil Society Organizations (CSOs) through Community Media Literacy; develop programmes including "clinic courses" in media creation, new ICT technologies, media culture education and social media training; and create a thematic network dedicated to Community Media training for existing and aspiring CSO workers.
Background:
In our times, it is not only the economy that is in crisis in Europe: society and democracy are also under stress and there is an urgent need for the empowerment of civil society. In order to achieve this empowerment it is necessary for the sector to make its voice heard and this can be achieved through the development of capacity in media.
There are many reasons why CSOs cannot be heard in society: difficulties in learning new methods and technologies, discord or lack of communication routes and networks with traditional mass media, or a lack of motivation, guidance and training/support.
In 2008, the European Parliament advised "Member States, without causing detriment to traditional media, to give legal recognition to community media as a distinct group alongside commercial and public media where such recognition is still lacking" and called on the Commission "to take into account community media as an alternative, bottom-up solution for increasing media pluralism when designing indicators for media pluralism." (Resolution 2008/2011(INI))
Through community media, CSOs actively encourage public participation and can tap into the potential of the knowledge society to become more integrated with the public. Without media empowerment, CSOs are effectively failing to sustain themselves as "learning organisations", a state of being that is defined as essential for any organisation to be able to organically adapt and survive in an era of speed and economic critical pivot points.
Without the development of Community Media networks and training programmes, CSOs are becoming excluded from opportunities that are vital for their participation and cooperation, funding, engaging the public, and contributing to a strong Civil Society as a whole.
Programme Activities
- Create a European multidisciplinary training programme to provide Community Media skills to NGOs into a media-empowered Civil Society, including a training of trainers
- Study and evaluate Community Media practices in partner countries and exchange best practices
- Enhance local networking with regards to Community Media training amongst CSOs, educators, public authorities and private sector organisations
- Compare different approaches in encouraging young workers/volunteers with regard to engagement in Community-driven Media
- Establish a multilingual best practice database with regards to Community Media, exemplar CSO campaigns and active CSO communication placements for young volunteers
- Strengthen the skills of CSO workers and volunteers in order to enhance the future training of CSOs in areas such as e-citizenship, participation in decision-making process, public consultations, reaching opportunities and change management
- Develop a method for cooperation between Community Media organisations and CSOs to create possibilities for exchange of know-how and cooperation.
- Establish an e-database through the collection of documents on EU media literacy, training and campaign strategies
Partners
Fundacion Cibervoluntarios – Spain
Institut E-Seniors – France
DIMITRA Institute of Training and Development – Greece
Associazione "Comunicareilsociale.it" – Italy
Centre for Social and Educational Initiatives – Poland
Marmara Egitimciler Dernegi – Turkey
Check us out online:
CCMC Contact Point: Beran Djemal - beran@cypruscommunitymedia.org
This project is funded with support from the European Commission.