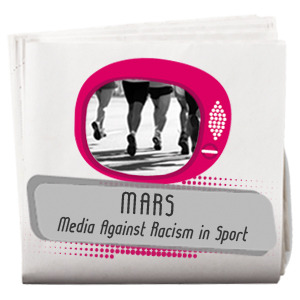 On behalf of the Cyprus Community Media Centre (CCMC), the Council of Europe, and the Community Media Forum in Europe (CMFE), we invite you to join us for the Cyprus National Media Encounter - Cross Production for Inclusive Media Coverage, from 25-28 January 2012, at the Cyprus Community Media Centre in Nicosia's Buffer Zone. This Encounter, organised by CCMC and CMFE in collaboration with the Council of Europe, is held within the framework of the activities of the European Union/Council of Europe MARS programme. The MARS - Media against Racism in Sport joint programme aims at the inclusion of non-discrimination and the expression of diversity as an ongoing angle of media coverage.
Through this approach applied to coverage of sports-related issues, MARS aims to encourage innovative and inclusive media production across the Council of Europe area. Within the context of the MARS activities, the programme offers media professionals (journalists, media managers, journalism trainers, media and communications students, civil society activists, bloggers) the opportunity to participate in various activities (http://www.coe.int/t/dg4/cultureheritage/mars/default_en.asp).


One such activity is the National Media Encounter where journalists and media content producers are encouraged to participate in production sessions, during which journalists work in pairs with a colleague from another media outlet to produce a report to be disseminated after the conclusion of the Encounter. This concrete session supports the exchange of professional practice to foster greater inclusion of diversity and non-discrimination in the production of news reports.

In recognition of busy work schedules, we propose a session that will allocate time for both exchanges between media professionals and production using 'raw' material, and participants are allowed the freedom to structure their participation in line with their work commitments. The programme will cover accommodation and travel (for non-residents of Nicosia). A complementary Per Diem will be also given for meals and additional expenses.

Registration for the event takes place online, by simply filling the MARS registration form and the deadline for registration is 6 pm on 15 January 2012.