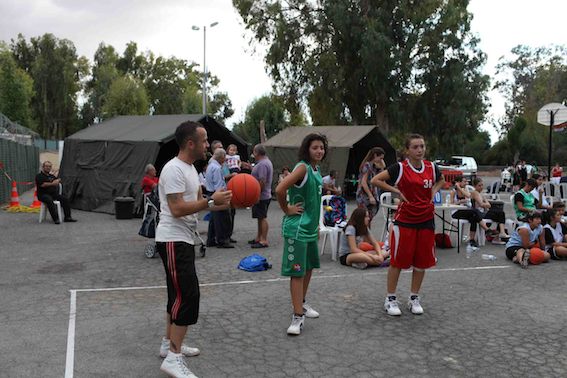 The Cyprus Community Media Centre's (CCMC) 'Speak for Peace' festival brought the buffer zone to life on 24 September 2011. The festival united the public, civil society organisations and youth in a celebratory atmosphere marking the International Day of Peace. People of all ages and all walks of life were given the chance to come together and express themselves for peace. CCMC recorded audio messages from participants which will be collated and sent to the Leaders of the Greek Cypriot and Turkish Cypriot communities.
Some of the audio messages included:
"I am 13 years old and I don't want to live in a divided country. I want Cyprus to be united."
"I want to say to the Leaders that we can't have peace without justice. I urge you to be the kind of leaders who are transcendent and who tap into the great moral energy that is peace."
The event also featured a vibrant basketball tournament from PeacePlayers-Cyprus, in which over a hundred teenagers were organised into bicommunal teams. There were also stalls where civil society organisations were able to get their messages out and inform people about their work as well as a communal barbecue, music, entertainment, stalls, competitions, sports and film screenings.
One of the organisations taking part was Language Transfer, which aims to bridge the language barrier between the two main communities in Cyprus through free online language lessons. "It was good for once to be celebrating peace, rather than only talking about it,' said Michailis Eleftheriou founder of Language Transfer, "Now let's talk about reunification."