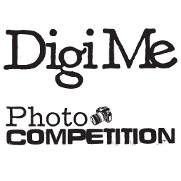 The Awards Ceremony for the DigiMe 2013 Photography Competition will take place at the Home for Cooperation in the Ledra Palace Buffer Zone, on Wednesday 18 December 2013 from 6pm.
The Awards will be presented by the Head of the European Commission Representation in Cyprus George Markopouliotis, with the two winners receiving all expenses paid trips to Brussels.
The competition, which ran from 15 November to 13 December 2013, received over 150 entries, was open to all people (any age, nationality or location) and was on the lookout for entries that relate to theme of "We Participate!", aiming to highlight the importance of active citizenship in a time of transition in Cyprus and the EU as a whole.
DigiMe is run by the Cyprus Community Media Centre (CCMC), with the support of the European Commission Representation in Cyprus, and in partnership with Old Nicosia Revealed.