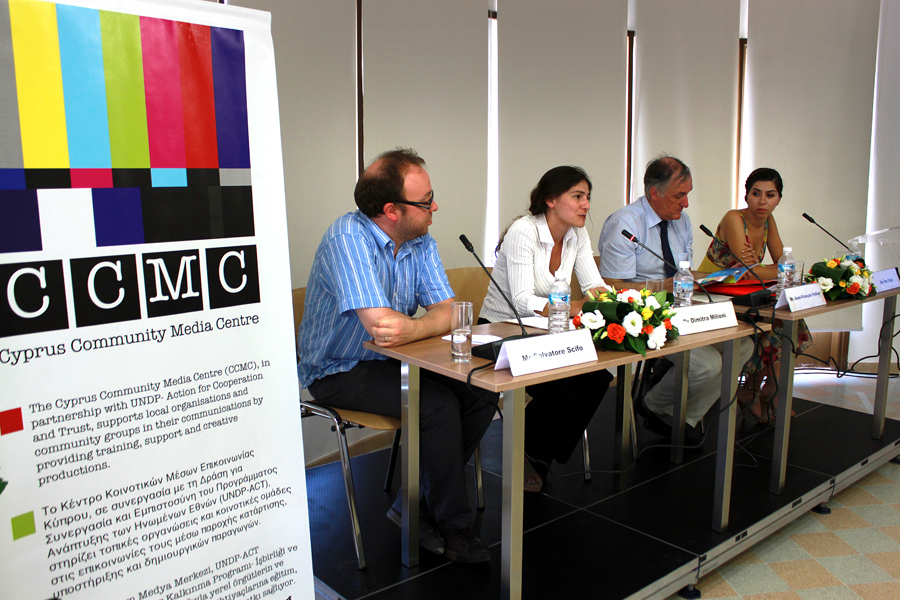 The Collaborative Media Initiative (CMI) two-day conference entitled 'Collaboration in Media: Sharing experiences, Paving the way for the future in Cyprus', took place on 23-24 June 2011, at the Home for Cooperation in Nicosia's Buffer Zone. The conference, inaugurated by Lisa Buttenheim, Special Representative of the UN Secretary General in Cyprus, aimed to strengthen dialogue on innovative approaches to media collaboration, and offer interim solutions for the future of media in Cyprus. Conference proceedings were in English, with simultaneous translation to Greek and Turkish. Download the flyer in English, Greek and Turkish.
PRESS RELEASES AVAILABLE HERE IN ENGLISH, GREEK, AND TURKISH.
POST EVENT PRESS RELEASE AVAILABLE IN ENGLISH AND GREEK.
For those of you unable to attend, you can download the presentations of the speakers here: